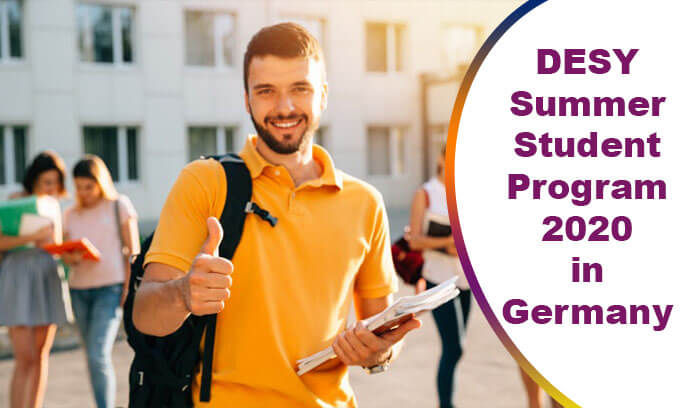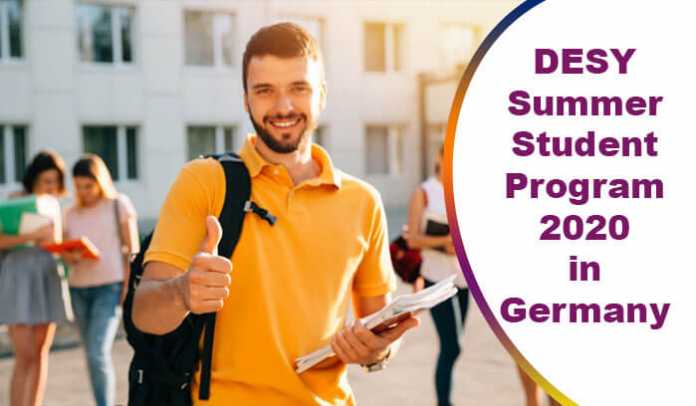 DESY Summer Student Program 2020 in Germany (Fully Funded):
Applications are invited to apply for DESY Summer Student Program 2020 in Germany. DESY is an International Summer Student Program. This is a Fully Funded Scholarship for International Students in Germany. The duration of the Internship is 7 weeks, from 21 Jul to 10 Sep 2020. Also apply for Vienna Biocenter Summer School 2020 in Austria (Fully Funded).
Undergraduate or Master's Students can apply for this scholarship. Students with Any Academic Background are encouraged to apply for this DESY International summer student Program. About 100 Scholarships are available. Must apply for Azerbaijan Scholarship 2020 (Fully Funded).
DESY Summer Student Program 2020 Brief Description:
Host Institute: DESY
Duration: 21 Jul to 10 Sep 2020 (7 weeks)
Scholarship coverage: Fully Funded
Eligible nationality: International Students
Location: Germany, Hamburg or Zeuthen (Berlin)
Last Date: 31 January 2020.
Also check MCW Global Young Leader Access Program 2020 in New York (Fully Funded).
Check Doha Institute For Graduate Studies Scholarship 2020 in Qatar (Fully Funded).
Financial Benefits:
DESY Summer Students is covering All expenses of selected 100 participants for this research Internship.
Allowances: DESY Summer Students will be paid an allowance to cover living expenses for a single person.
Travel expenses: Travel expenses will be covered
Duration Of DESY Exchange program:
The Summer student program takes place from July 21 to September 10, 2020. The students are expected to stay for the full period.
Documents Required:
In the course of this application, you will have to upload a few documents. All documents should be in PDF format.
University Transcript
Updated CV
Two Recommendation Letter
Eligibility Criteria:
Applicants Must be Foreign Nationals.
Must have a Bachelor degree and are within the first year of studies for a Master degree.
Applicants who already obtained a master-degree or will obtain the Master degree in 2020 are not accepted.
Applicants should not have previously been at DESY as a summer student.
Applicants should have a good working knowledge of English.
Basic computing skills are necessary.
Application procedure:
Click on the APPLY NOW button to proceed to the DESY Internship online application. Fill the online application carefully and upload the required documents: