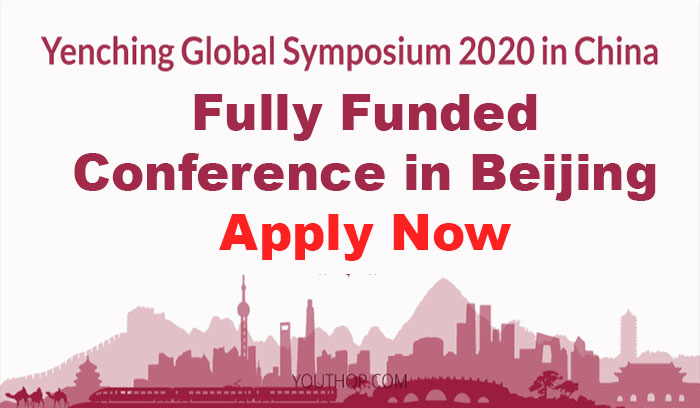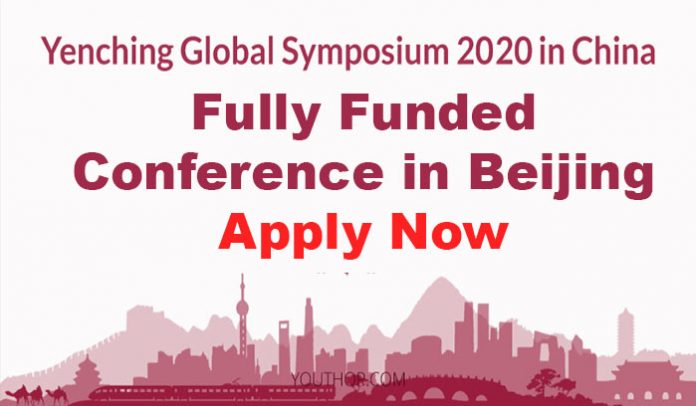 Yenching Global Symposium Conference 2020 in Beijing:
Applications are invited to apply for the Yenching Global Symposium 2020 in Beijing. This is a fully funded conference in China that brings together participants from all around the world with a Common interest in China. Also apply for University of Debrecen Stipendium Hungaricum Scholarship 2020 Fully Funded.
This International Conference in China will invite 200 Students, Professionals from all over the world. Must check Commonwealth Shared Scholarship 2020 in UK (Fully Funded).
Yenching Global Symposium Conference 2020 Brief Description:
Conference Dates: 27 to 29 March 2020
Total No. of Participants: 200
Financial Benefits: Fully Funded
Eligible Nationalities: International candidates
Country: China
Last Date: 1 December 2019.
Conference Theme
China is a Rising Leader in a Rapidly Changing World:
As China's interaction with the wider international community continues to develop, the two will need to redefine approaches to the world's long-term sustainability challenges.
Sino-Sustainability: Reimagining Global Solutions will explore how China's experiences could impact the rest of the world by examining China's approaches in fulfilling demand, allocating resources, and pursuing longevity.
Sub themes:
In tackling the broader theme of sustainability in a Chinese and global context, the symposium is organized into three subthemes, bringing together intersectional perspectives across the dimensions of:
Politics
Society
Environment
Economics
Technology
Note: Any Nationality with Any Educational Backgrounds is Eligible to Apply.
Benefits:
The Yenching Global Symposium Conference 2020 is a Fully Funded International Conference in Beijing & the Selected Students will receive the Following Funding.
Free Round-Trip Airfare Travel Tickets to and from Beijing.
Free Accommodation during the Conference.
Free Meals for the length of the conference.
Opportunity to explore Beijing & Chinese Culture during the Conference.
Eligibility:
Minimum Bachelor's Degree in any field, at the time of application
Has not Participated in a previous Yenching Global Symposium or Yenching Social Innovation Forum
Is proficient in English. English Proficiency Letter is Not Required.
Holds a valid passport that does not expire within 6 months from February 2020.
Application Tips
Please save your responses on an MS Word Document for your reference. Drafts will not be saved. Please only submit the full application when all responses are filled.
Incomplete and/or late applications will not be accepted.
Application procedure:
You have to apply online. The link of the Online Application is given below: