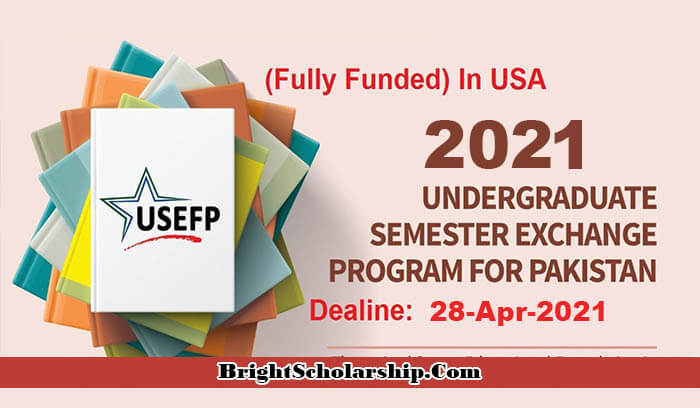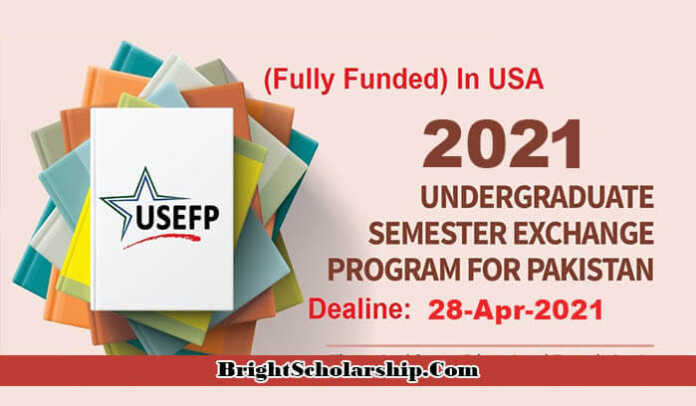 Global UGRAD Undergraduate Program 2021:
Applications are invited to apply for Global UGRAD Undergraduate Program 2021 in United States. Global Undergraduate Semester Exchange Program 2021 is for Pakistani students to study in USA. Students who are currently studying in 3rd, 4th, 5th, 6th semesters or who are in 2nd or 3rd years of annual system degree in any university or institute of Pakistan are eligible to apply. No IELTS or TOEFL is required for it at this stage to apply but required after the final selection. This is the Fully Funded Global Undergraduate Exchange Program. University of People Scholarship 2020 USA.
It is a non-degree cultural exchange program where you will be able to be a part of many professional and cultural activities. Participants travel from one state to another, welcome by their host families, enjoy every possible occasion, and make many international friends around the globe.
Global UGRAD Undergraduate Program 2021 Details:
Provided by: USEFP
Degree Level: Undergraduate Semester Exchange
Fellowship award: Fully Funded
Total No. of Awards: 250
Award country: United States
Last Date: 28 April 2021.
Join Our WhatsApp Group if You not Joined it Already
Stay in Touch & Follow us on our Social Media Platforms to Get Latest Updates for Latest Opportunities. Facebook Page – Facebook Group – Instagram – Twitter – LinkedIn
Great scholarship opportunity World Bank Graduate Scholarship Program 2021 (Fully Funded).
Also check IsDB Turkiye Joint Scholarship 2021 in Turkey (Fully Funded).
Financial Benefits:
Global UGRAD Undergraduate Program 2021 is a Full Free exchange program. Detail is given below:
Monthly allowance
Limited allowance for books
Allowance for accidentals
Meals and housing
Tuition fee
Sickness, as well as coverage of accidents, is provided.
Round-trip airfare.
Eligibility Criteria for UGRAD Program:
Applicants should be of 25 years of age or younger.
Should be Pakistani citizens.
Alongside with their applications, students must submit recent and old academic transcripts.
Applicants should be currently enrolled in the university in Pakistan.
Should be dedicated to returning after completion of the program.
Applicants should be in their 14th or 15th year of education.
Check Guangxi Normal University CSC Scholarship 2021 in China (Fully Funded).
Ineligibility Criteria:
If you have US/Pakistan Dual Nationality or a permanent US resident.
You are in your final year of university.
If you have a family member ( parent, spouse, fiance) who is a permanent resistant in the US or have US citizenship
If you possess dual nationality
Employees, as well as their children, spouses, fiances, parents, siblings, and dependents of the US Department of State, USAID or of the Fulbright organization, aren't eligible to apply.
Documents Required:
University Degree/Transcript
Matric and Intermediate certificates.
NOTE: Only selected students will be required to provide Reference Letters and No Objection Certificate (NOC) from their current academic institution.
Check OIST Research Internship Program 2021 in Japan (Fully Funded).
Application Deadline:
The last date to apply for Global Undergraduate Exchange Program 2021 is 28th April 2021.
How to apply for Global UGRAD Undergraduate Program?
Application form is required to be submitted online. All supporting documents, such as photocopies of transcripts including an explanation of grading scale of university issuing the degree, are to be attached to the online application before submission. Scan copies of all your university attested transcripts must be uploaded online including the most recent transcript.